Search found 139 matches
Sun May 21, 2017 2:44 pm
Forum: Hiring
Topic: Hamilton 2017
Replies: 68
Views: 4131
[quote=""GuitarKing""]Have you contacted their recruitment HR for an update? Just curious if they could help you out?[/quote] I haven't mainly because most departments have a "don't call us, We'll call you" policy, haha. I'll e-mail the same address that sent me the invite for the interview on Tuesd...
Sun May 21, 2017 1:36 am
Forum: Hiring
Topic: Hamilton 2017
Replies: 68
Views: 4131
So I had an interview the week of April 10th with Hamilton and haven't heard anything back. I assume that by now, It's a pretty done deal I ain't moving forward, but where are the "thanks for playing" e-mails? anybody else in my boat? Maybe they're holding off to see if those moving forward work out...
Sun May 21, 2017 1:30 am
Forum: Hiring
Topic: Vaughan 2017
Replies: 89
Views: 22582
[quote=""hoser87""]If you read the job posting... does it state a practical portion??? If not... there isn't one...[/quote] Got my e-mail not too long ago, no mention of a practical but the chief there during my test day said that they were thinking of adding a practical to the hiring process. It's ...
Sat Jan 07, 2017 10:57 am
Forum: Hiring
Topic: Ottawa 2016
Replies: 189
Views: 32877
Any luck getting a hold of Lisa? I've had the same problem getting a hold of Michelle, still waiting to get my exam breakdown. I knew her e-mail would've been blasted November 1st so waited a few days to send a reply back but got the inbox full message. every so often, I'll try to shoot the e-mail a...
Sun Oct 23, 2016 11:53 am
Forum: Hiring
Topic: Ottawa 2016
Replies: 189
Views: 32877
[quote=""FredSoup""]received invite to interview this afternoon. The interview is not this afternoon, just the invite was. mid january interview.[/quote]

Likewise. Got my invite for an interview in late January.
Fri Jun 10, 2016 11:40 am
Forum: Hiring
Topic: City of Markham 2016
Replies: 233
Views: 58184
[quote=""sfd18""]I haven't yet received anything, be it a good or bad email.[/quote]

Same here. I do remember the nice HR lady saying something about June 13th though. whether I'd be contacted during the week of the 13th or maybe interviews starting the 13th, I can't remember.
Mon Feb 24, 2014 1:24 pm
Forum: Hiring
Replies: 6
Views: 4857
[quote=""wearitwell""]You are not there to make money, its a program for people right out of college that can get hands on, (like joining your vff department). if you own a house and have big bills to pay I would not be doing this.[/quote] Thanks for your response. I have no intentions on going out ...
Sun Feb 23, 2014 11:25 pm
Forum: Hiring
Replies: 6
Views: 4857
Is there anyone on here that plans on applying or has already applied? Anyone been through the work experience program? I'm very interested in applying and have been all over the Big White Work Experience website and see that the resort there gives priority for finding suitable jobs to WEP crew. Now...
Sat Feb 22, 2014 3:12 pm
Forum: Hiring
Replies: 461
Views: 149890
[quote=""BaneBrown""]This is kinda funny, I applied for Hamilton never ended up writing the written, but I received an invite for an interview today. Weird eh, did this happen to anyone else?[/quote]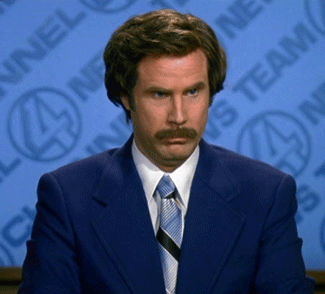 Fri Feb 21, 2014 5:07 pm
Forum: Hiring
Replies: 461
Views: 149890
[quote=""CharlieBronson""]Not sure if test scores are any indication. A buddy of mine scored 84- no email. I got an 78 and got the invite.[/quote] I got 78% as well, 167 on the OS. My invite ended up in my spam inbox. One of their reps called me today and left a voicemail telling me to respond by en...
---